Our Guarantees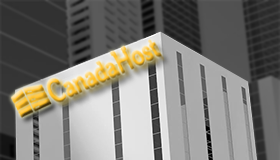 CanadaHost.org is a Canadian web hosting company that provides you with a top quality hosting experience.
About
CanadaHost.org is an established Canadian web hosting company providing cheap web hosting and domain name registration since 1999. Our Linux servers are located across 2 Data Centres with 24/7 monitoring and excellent uptime. The fabulous feature packed cPanel control panel comes with all our hosting packages and includes a free Script Library, File Manager, PHP (v5), MySQL, Webstats, Webmail, Spam and anti-virus protection and much more. Complimented by an awesome support team, Blackfoot is an excellent choice for your web hosting needs. More information can be found in our Pre-sales FAQ section.
…an excellent provider and very good value for money too…
---
Service
Good old-fashioned service is the cornerstone of CanadaHost.org. Despite being a cheap web host CanadaHost.org is a Canadian web hosting company with a reputation for providing an excellent client support service. If you have a question, CanadaHost.org will answer it; if you have a problem, CanadaHost.org will fix it quickly and with a smile. If you have any doubts, have a look at our Testimonials page.
…it's great to deal with someone who cares about customers…
---
Simplicity
The Internet is anything but simple – it is an exploding electronic medium that is the future of communication. CanadaHost.org takes the complexity out of creating and uploading your web site so that you can focus on reaching your audience and enjoying the experience.
…exceptionally impressed with your company's efficiency and inhumanly speedy response…
---
Software
You need a quality product to provide quality service. CanadaHost.org provides the CanadaHost.org Control Panel, the premiere web hosting software package available today. Simple, easy to use, yet powerful, the Control Panel provides you with all the tools to maintain your web site quickly and efficiently. Take a look at the Control Panel page for more information. And if you want to move up a level and become a Partner, CanadaHost.org web hosting provides the Control Panel's sister application – Web Host Manager.
…excellent value hosting packages on offer, and what appears to be 100% up time…
---
Specials
Are you looking for a cheap web host but do not want to compromise on features and quality of support? CanadaHost.org is a cheap web host, providing some of the most competitive annual hosting rates in the Canada. Check out the Rates and Features of the hosting accounts and also the domain registration prices for the best deals on web hosting and domain names available. All this and great service too? You can't go wrong!
Customer Service
Service Facts
1 Hour Response
99.99% Uptime SLA
No Bandwidth Overages
Money Back Guarantee
Weekly Backups
Instant Activation
Hardware Facts
Enterprise Class Servers
RAID10 Storage
2 Gigabit NIC
Hardware RAID
ECC Registered RAM
Redundant Power
Operating Systems
Ubuntu 10.04
Debian 6.0.2.1
FreeBSD 8.0/9.0
CentOS 5.4/5.5/6.0
Gentoo 201111
Windows Server 2008
Easy management
Easy management
The intuitive web-based Parallels Plesk panel enables you to keep control over every aspect of your virtual environment. You can perform your own software installation, manage the applications, restart your server, and much more. You also have full administrative access to your virtual server.
Painless migration
Painless migration
Thanks to sophisticated migration utilities, we can ensure the seamless transfer of your web hosting data, server environment, applications, and settings from your current server to our VPS, with minimum downtime. Our migration specialists monitor all phases of the transfer and verify that your data is accurately translated.
Premium hardware
At CanadaHost.org, we make no compromise in the use of advanced technologies. We rely on high-performance Dell PowerEdge servers and leading virtualization software technologies to host all our virtual systems.